Microsoft has officially joined the FinOps Foundation, a non-profit organization that promotes financial management in cloud technology.
The FinOps Foundation has gained significant momentum since its launch in 2019, with over 1500 members from over 600 organizations. It offers several training and certification programs, such as the FinOps Certified Practitioner and FinOps Certified Professional, geared towards helping people advance their careers and grow the community.
FinOps is a movement attempting to bring financial accountability to provide more transparency on cloud spending. It has been identified in early reporting by InfoQ as an upcoming trend in DevOps and Cloud Computing in 2021, where Cheryl Hung, VP of the ecosystem for the Cloud Native Computing Foundation (CNCF), explains FinOps as:
A group of practitioners who are trying to find the best practices and tooling to really understand and optimize where cloud is being used and how to reduce that from an organization's point of view.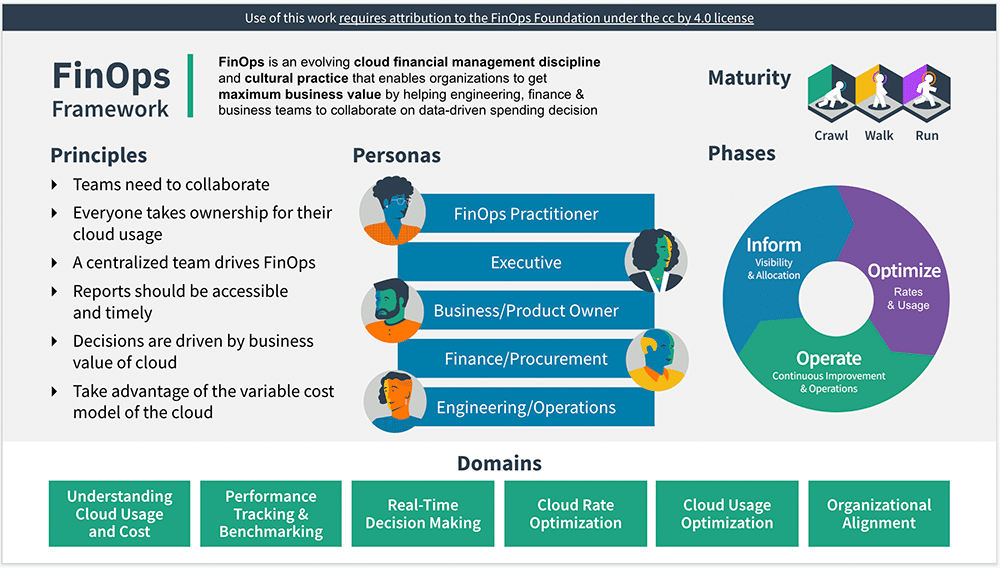 Source: https://www.finops.org/introduction/what-is-finops/
In addition, in the DevOps and Cloud InfoQ Trends Report – June 2022, where InfoQ editors and friends of InfoQ see the "cloud computing and DevOps" space concluded that FinOps practices continue to mature since awareness of cloud spending has increased, and offerings have evolved to provide better insights.
By joining the FinOps Foundation, Microsoft commits to promoting the financial management of its Azure cloud platform. The company has already been working towards this goal through its Azure Cost Management and Advisor services, which provide tools for monitoring and optimizing cloud costs. In addition, there is guidance through architecture documentation, like Microsoft Cloud Adoption Framework and Azure Well-Architected Framework.
Microsoft's participation is expected to help further expand the organization's reach and influence in the cloud industry. J.R. Storment, executive director of the FinOps Foundation, said in a press release, :
We welcome Microsoft as a Premier Member, as its membership will be a huge asset to the larger FinOps community and the development and maturation of best practices across industries and the world.
In addition, Amitai Rottem, a member of the FinOps Foundation Technical Advisory Council, wrote in a LinkedIn post:
The only way such a foundation can succeed with its practitioners is by having a broad set of cloud providers take an active role.
And Michael Flanakin, principal product manager, Microsoft Cost Management, stated in a Microsoft Azure blog post:
We are excited to join the FinOps Foundation and our industry partners in defining, evangelizing, and implementing best practices and specifications like the FinOps Open Cost and Usage Specification (FOCUS).
Lastly, more information and updates around FinOps and Azure cost management are available through Cost Management updates.